Sand Dune @
KM

76.82 to Omapere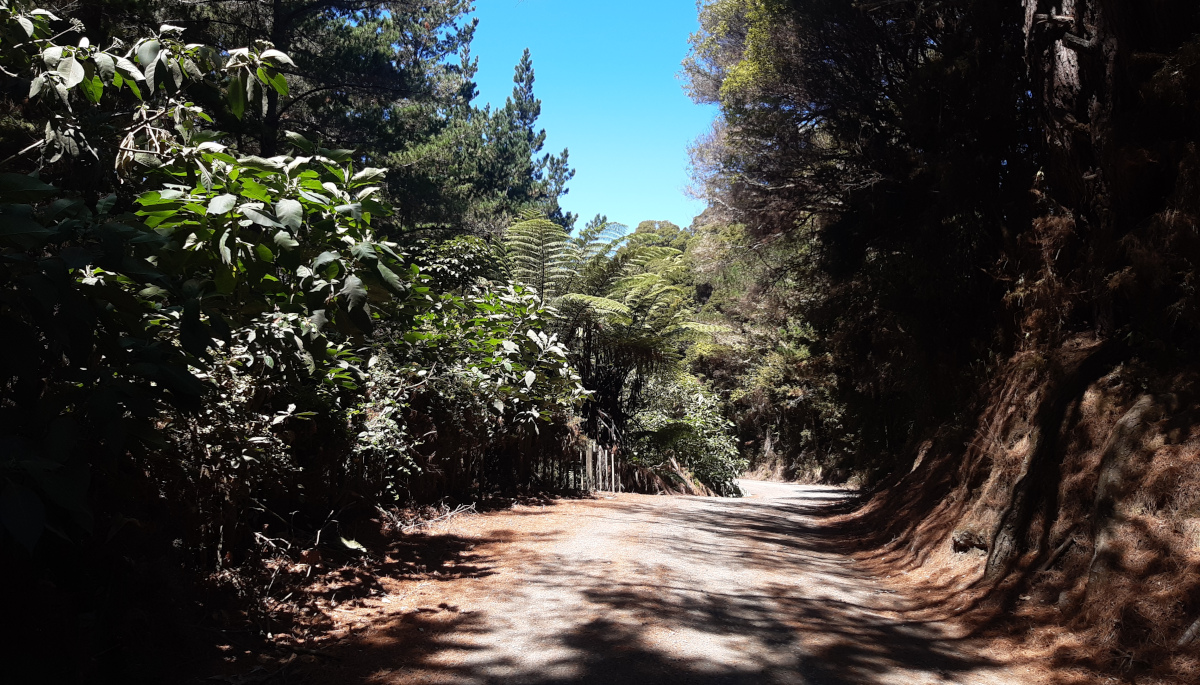 The wind was blowing hard, the tent was flapping around, because the pegs were not in place, because it was pointless to even try to use them on the sand dune.
I woke up for the first time around midnight after few hours of deep sleep. I didn't manage to eat anything for the dinner. I was thirsty. I wanted to preserve the remaining liter of water for riding the remainder of the beach. I also had a safety can of Heiny 0%, but I wanted to keep one for later just in case.
I woke up because I felt sand in my eye. Only a week after I had plaster in my eye the situation was on repeat. I spat on my fingers and cleaned up my eye so that I preserve water for drinking only. After that I put my jacket over my head so that the sand that was flying into my tent wouldn't get into my eyes and I tried to sleep some more whilst the wind was trying to tear my tent apart.
I kept waking up and falling asleep, but at 4am I had enough of it and decided to pack up and continue. I knew that the low tide should be around this time at night so the idea felt sound.
The wind was still on, but it became foggy and drizzly as I was packing up and getting ready to go.
I started the trackers at 4.53am and pushed the bike down the dunes onto the beach.
It was drizzly, but the wind calming down which was really good.
Firstly I couldn't find hard enough surface to ride on but as I went further away from the dunes the surface became rideable so I hopped on the bike and started riding.
Riding went well with the front light and headlamp both on. I saw couple of dots few kilometres in front of me so I knew that other riders had the same idea as I had which was good.
It stopped drizzling and was becoming lighter and lighter and the wind became a light breaze.
I got to Ahipara by 7am. I missed the campsite where I thought I'd wash my bike and ended up parking at the local cafe.
I was out of water now and thirsty so I drank that Heiny 0% and then went to back of the cafe and asked if they could refill my 4l water bottle. They could.
I changed behind the cafe into dry clothes and then went back to the front and waited there until they open at 8am.
Got in at 8am and had a saugage roll and a long black for second breakfast of the day.
Girl at the cafe suggested that I should wash my bike in the nearby creek. I found a bucket which I used to take water out of the creek and washed the sand off my bike. This was the first time on the tour when I appreciated that I had carbon belt drive on my bike with the internal gear hub. Quick wash off the sand was enough to get bike to good shape again.
Ahipara is where I thought I would be ending my first day so riding after my second breakfast felt like I just finished the previous day and started a new day.
I had lunch at Broadwood. Well. I had 1.5l of Coke and some icecream at Broadwood.
I kept riding and got to ferry to Rawene just in time for the ferry to go. Smooth. When I got to Rawene I thought I should ride some more so I kept going until Opononi where I had a burger for dinner and then I kept going to Omapere.
I missed the Omapere holiday park campsite and kept going until I realized my mistake so I went back and switched off my trackers after 120kms, 1600m elevation gain and 10 hours of riding.
I had more than 150kms to Pouto Point where I had to wait for a boat to take me across the Kaipara Harbour. Making 150kms in a day after doing around 200kms in the first two days which felt like a one big day interrupted by a few hours of sleep in the sand dunes didn't feel like a good idea. What also helped the decision making process was the fact that the boat was fully booked for Wednesday morning so I rang Kaipara Cruises and I booked myself for 9am on Thursday morning which meant I am going to have two easy 80 kms ish days in front of me. That sounded reasonable.