2022 July 16-17, Arthur's Pass, New Zealand

I left Tai Tapu on Friday at 3.30pm, picked up Fabio and Luke in town and the three of us arrived at Arthur's Pass at the Kennedy lodge at 6.30pm where we met Abby and our instructor for the course, Anna.
The team for the course was now fully assembled and ready for the next two days in the mountains.
Day 1
We got up at 7am on a beautiful Saturday morning and discussed the current weather and avalanche situation over breakfast.
We left the lodge at around 8:45am.
The Temple Basin goods lift was quite busy so we carried our gear to Temple Basin ski field lodges.
We changed to our ski boots at the day lodge and got ready for a climb up Mt Cassidy.
Anna spoken to ski patrol and told them about our intentions for the day.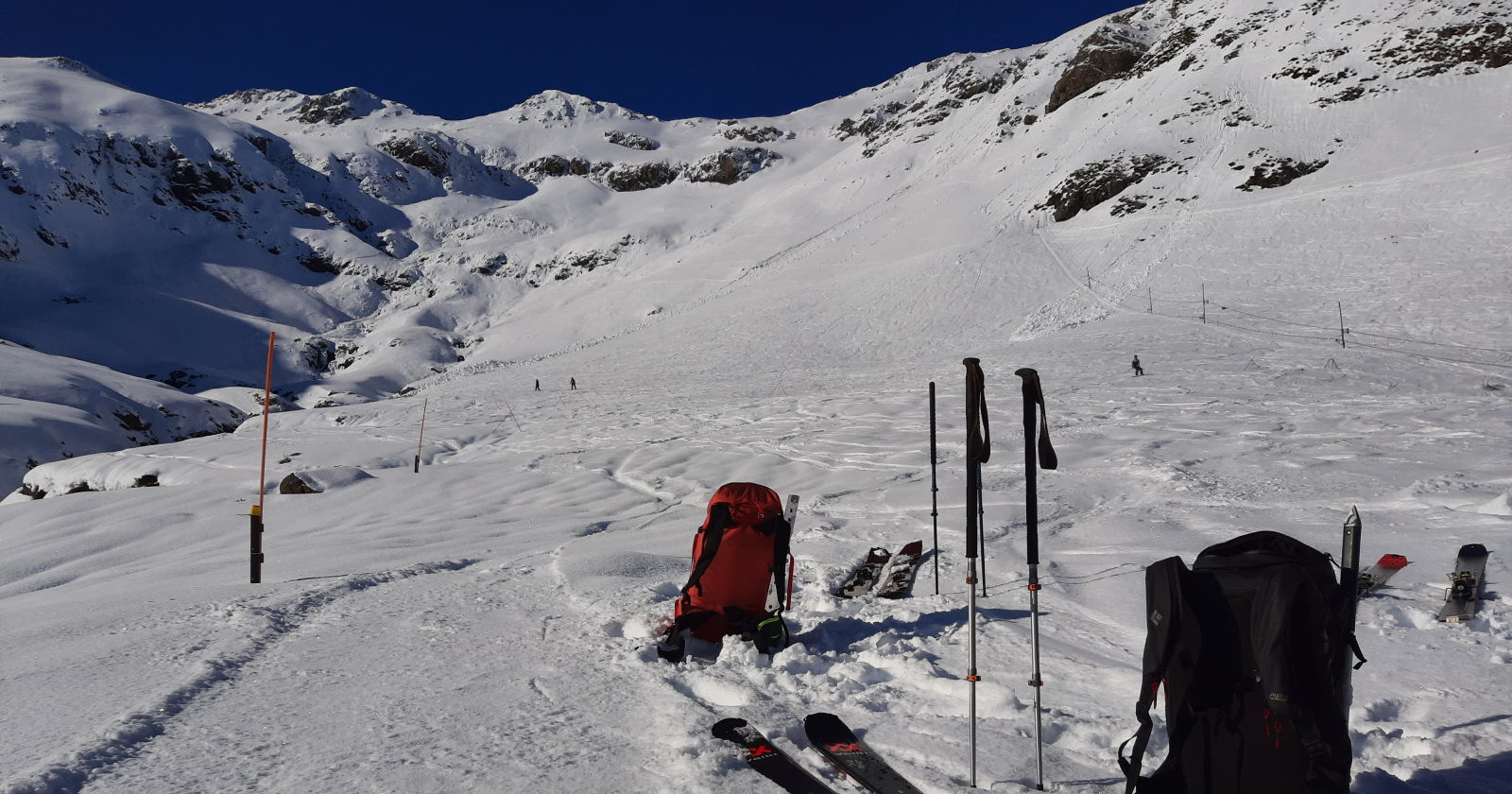 Before we set off we did an avalanche transceiver group check and discussed what line we are going to take up Mt Cassidy.
We begun to skin in a gentle "I can go like this the whole day" angle up the mountain.
We crossed a size 2 avalanche debris from a couple of days ago that came down from above Cassidy tow.
The slope steepened to around 30-33 degrees, we took turns in leading our group up the mountain whilst discussing our route options, making as few switch backs as possible, keeping several of meters of distance between each other and keeping the gentle climbing angle until we reached Mt Cassidy ridge.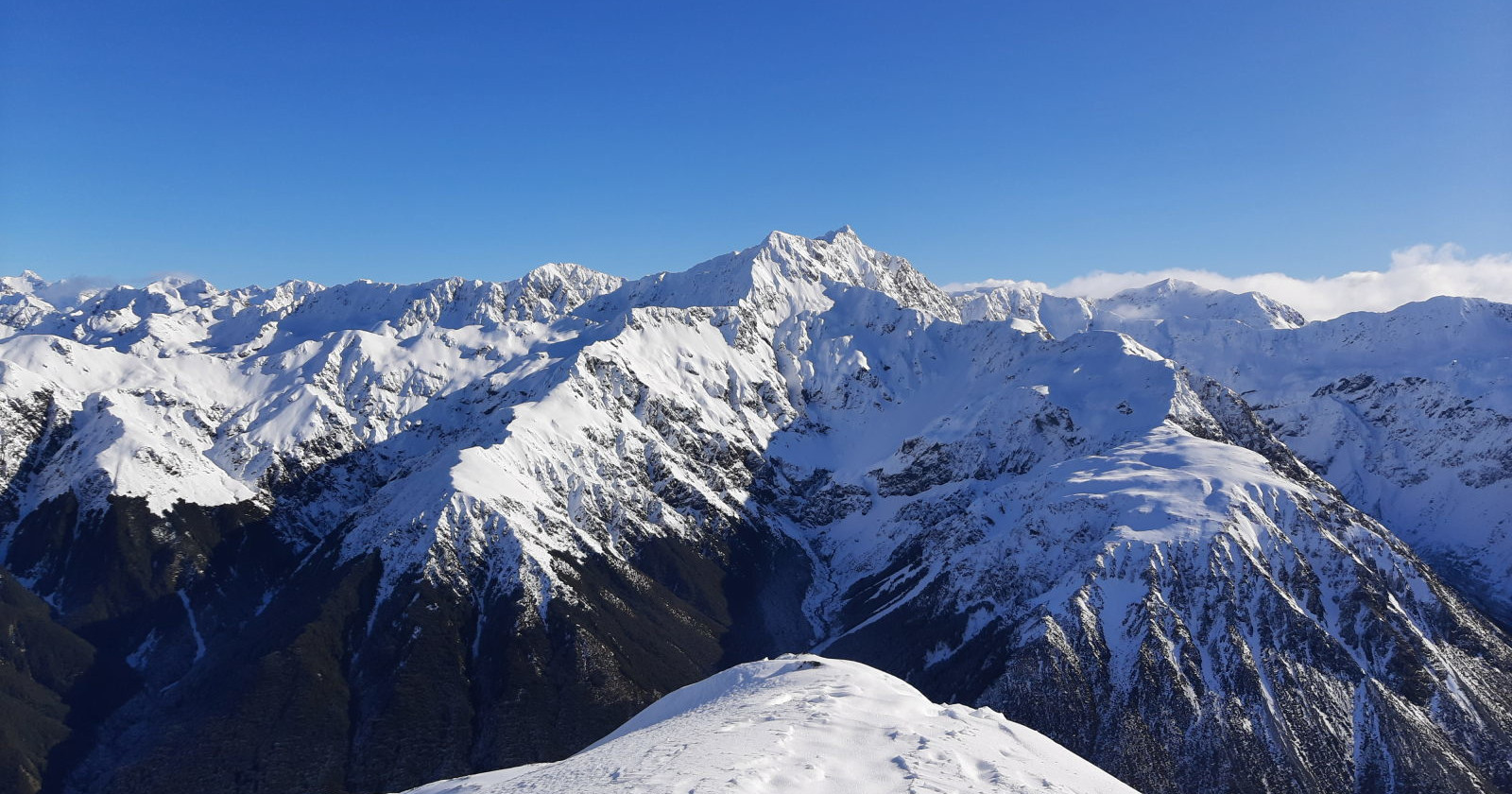 Just below the ridge, Luke somehow lost his balance whilst doing a kick turn and ended up unclipped from one ski on the snow a bit stuck in an akward position, unable to recover from it.
We were keeping 10-15m distance between each other during the climb and since I was closest to him, Anna asked Luke to not make a move before I can get to him and help.
I climbed up to Luke, positioned myself under him, helped him with the unclipped ski and to get back up on his skis.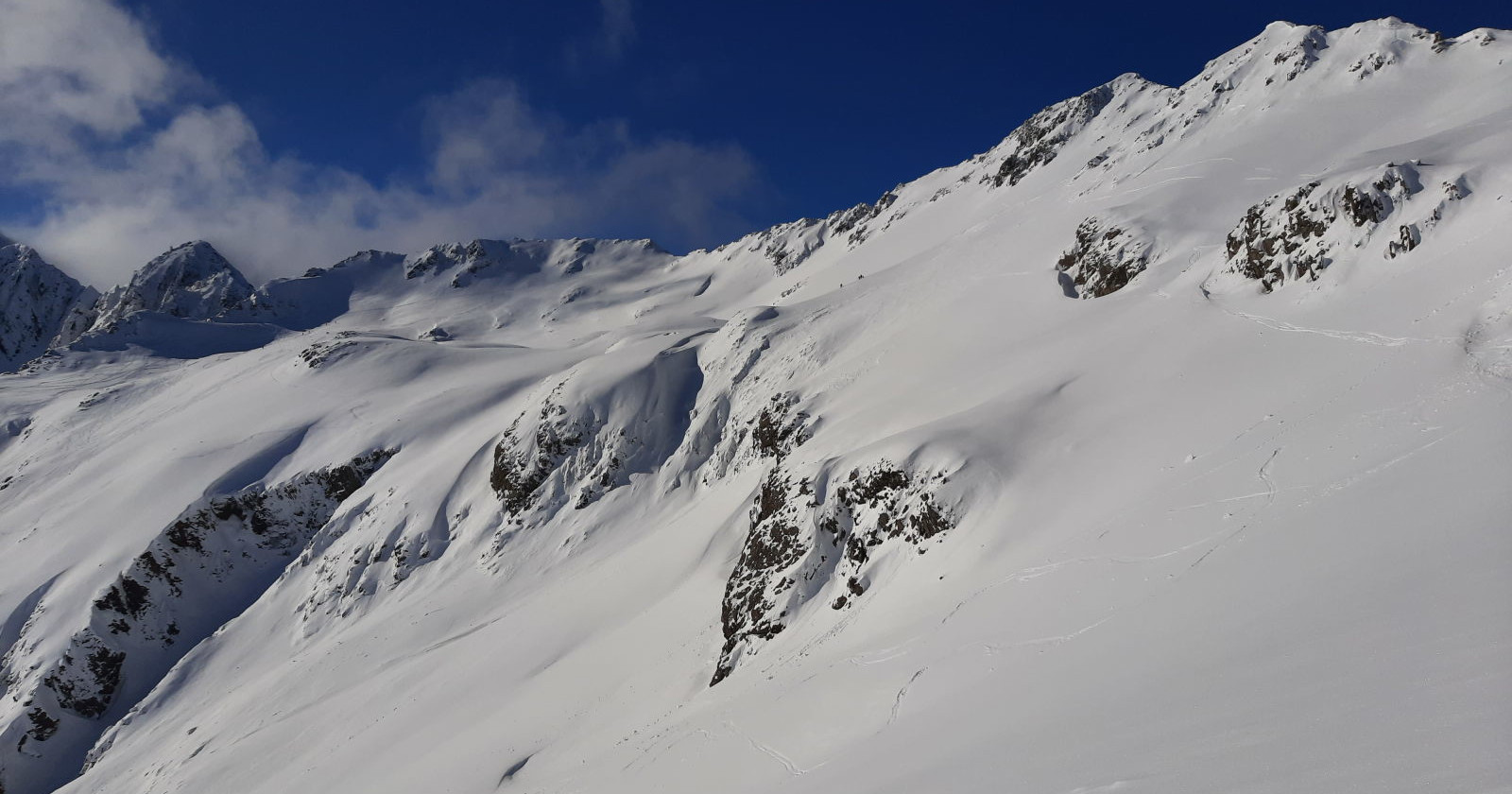 We stopped on the ridge, had a bite and made a transition to ski mode.
After evaulating our progress and time, Anna called our location on the ridge "our summit" ie. instead of trying to climb the last 40 vertical meters to Mt Cassidy we instead decided to go skiing.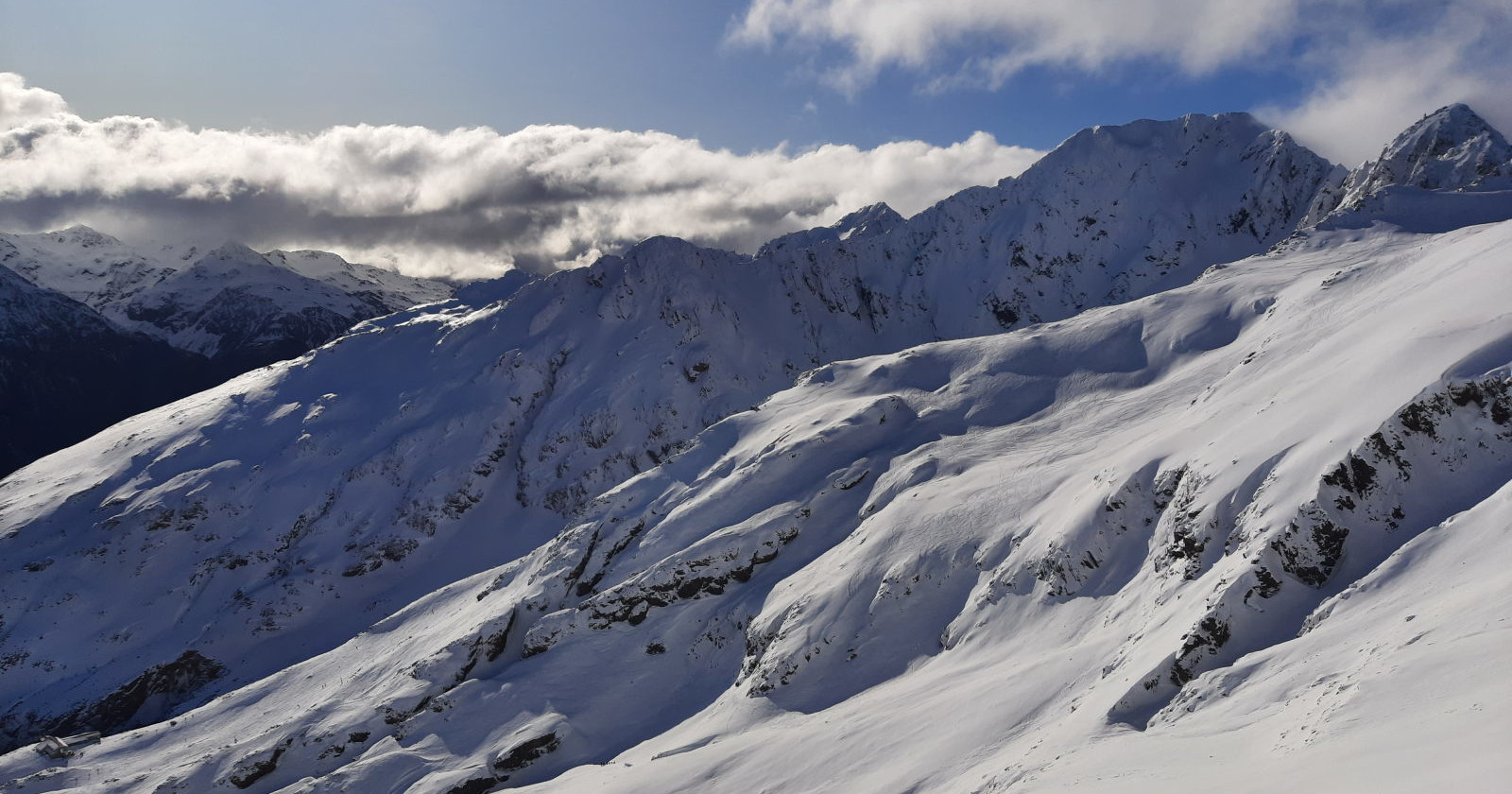 Hundred or so vertical meters below the ridge we stopped to make a snow pit to assess the snow and the snow pack conditions so that we know what to expect before skiing back down to the Temple Basin lodges.
I was a bit nervous since we crossed the size 2 avalanche at the beginning of the climb, because I was not certain what the snow pack conditions were on the day we were there.
After doing the snow pit tests and seeing that the snow pack was rather solid I finally stopped being nervous.
Knowing what I am dealing with made me to really enjoy the ski down the mountain.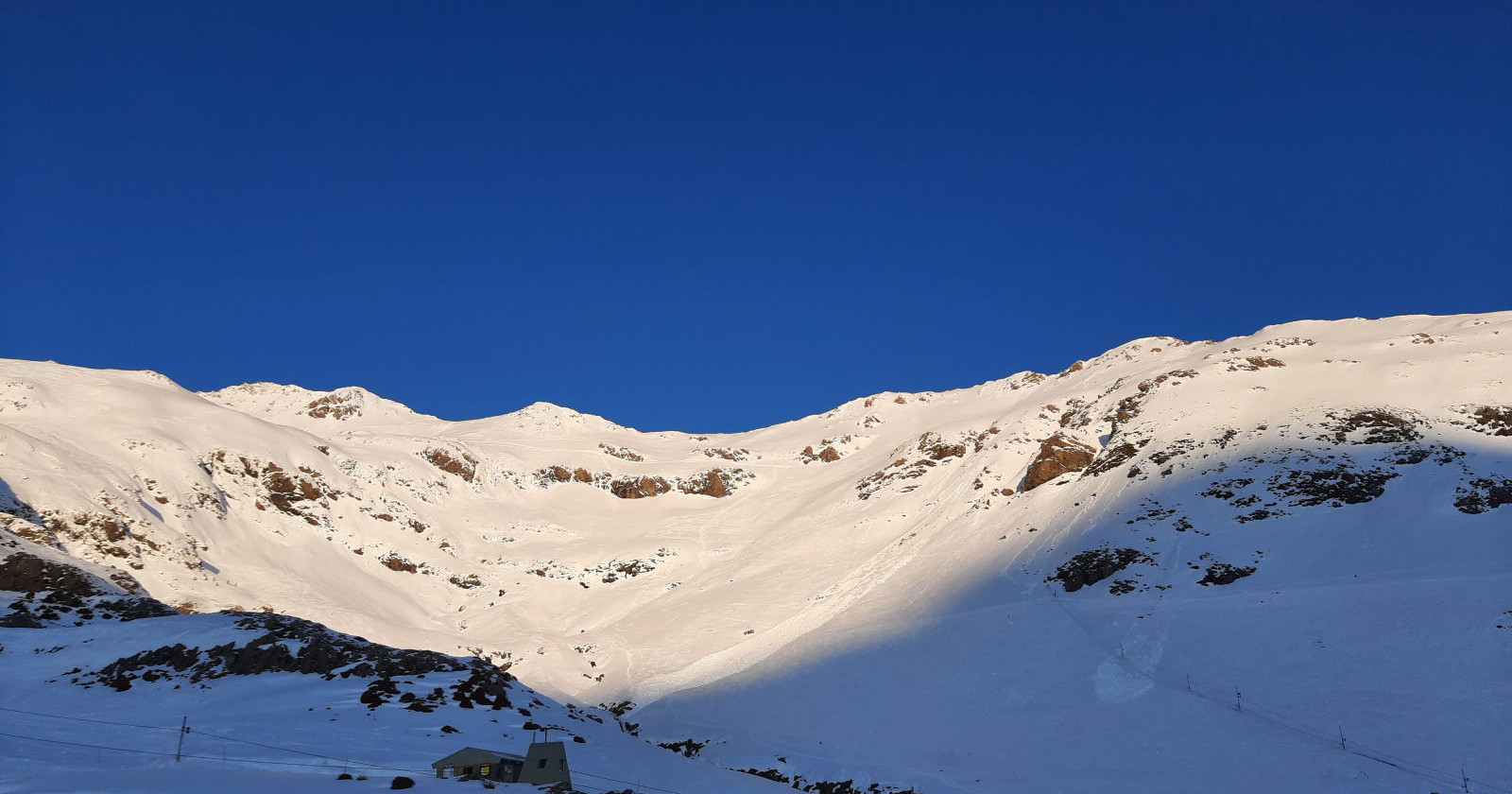 When we got down, Anna spoken to ski patrolers to inform them that we got back as planned by 3pm.
The day was still not over. We found a good location by the goods lift and spent an hour doing a training practice of snow anchors using a snow stake and also an ice axe.
After the technical skills session, we loaded our skis and boots onto the gear lift and walked down to the car park.
We were back at the Kennedy Lodge by 6pm.
Fabio cooked us a true Italian spaghetti carbonara for dinner and we had Katarina's mixed berries cake as a dessert.
What a day!
Day 2
We got up at 7am on a gloomy Sunday morning and discussed the weather situation over breakfast.
Things were looking grim for Arthur's Pass because of an incoming storm.
We decided to drive to Mt Cheeseman ski field for the second day to do more of the technical training and practice.
When we got to the field, the wind was pretty strong as the incoming storm started blowing snow off the mountain tops.
We had a hour long theory session at the ski field day lodge over a cup of coffee and then headed out for the training session.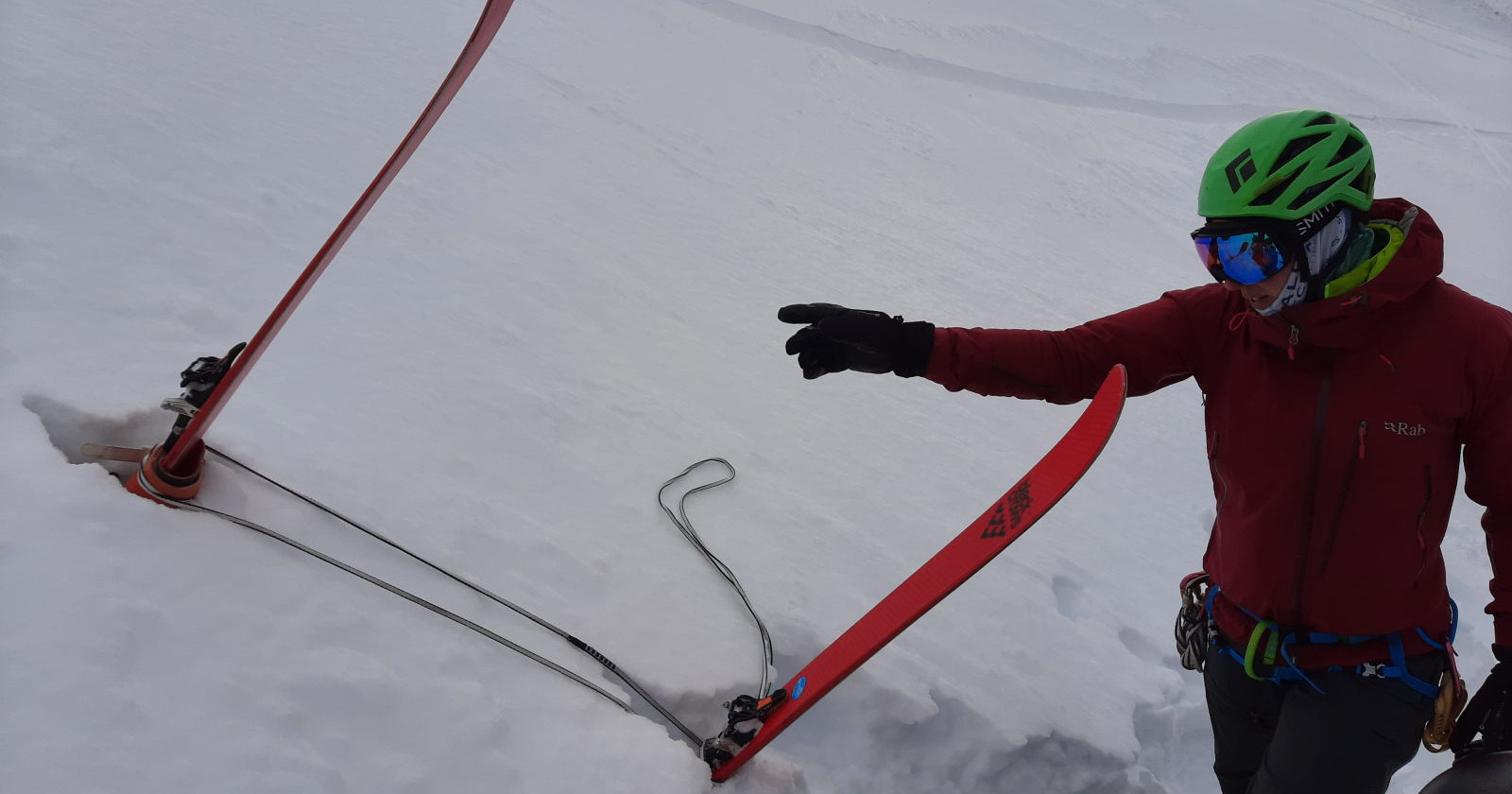 Again we begun with a group check of avalanche transceivers before a quick skin up the mountain to find a good location to do more training and practice of various anchors using our skis.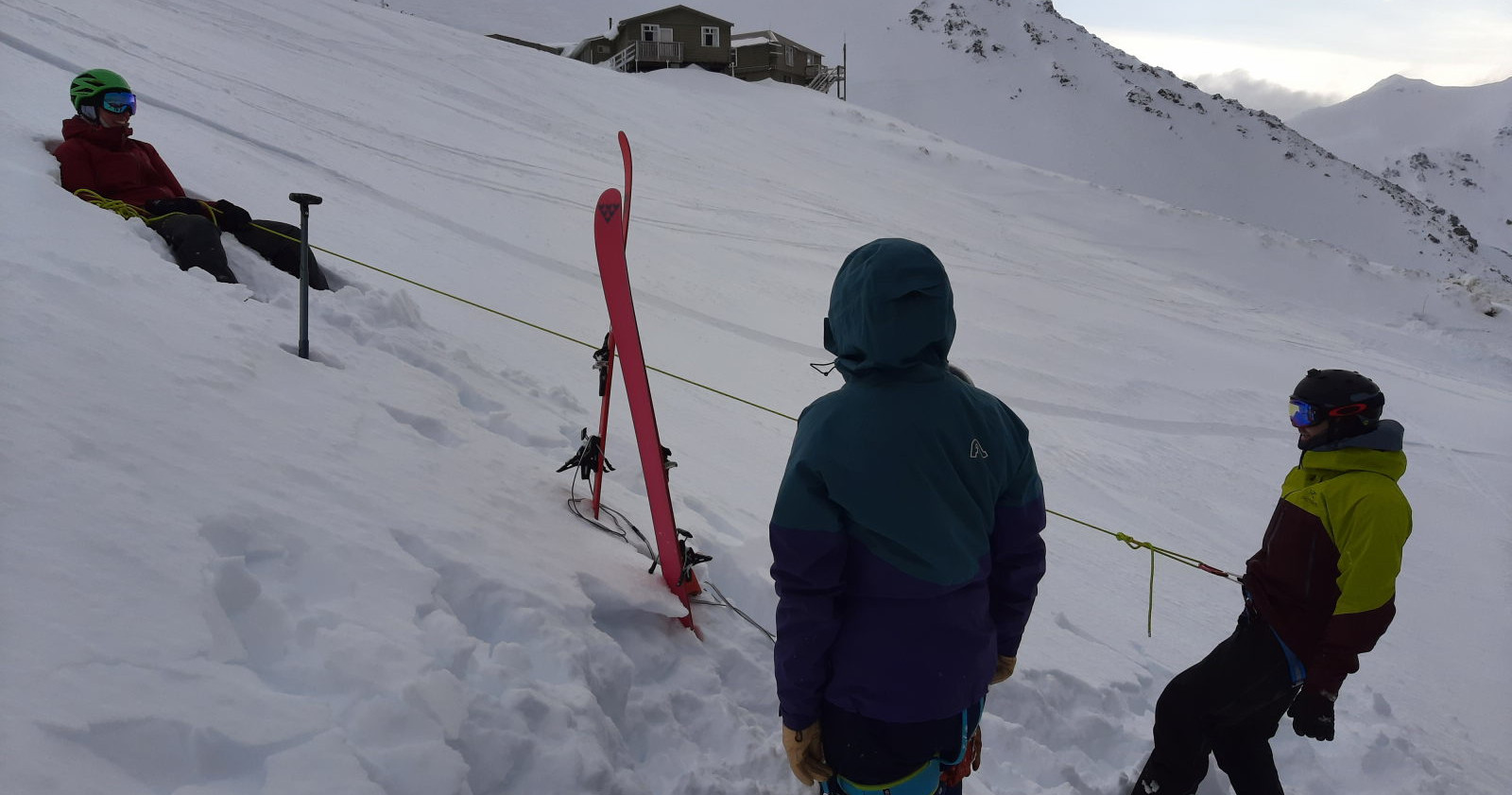 We did the following trainining and practice of ski anchors:
T ski anchor
H ski anchor
I ski anchor
N ski anchor
X ski anchor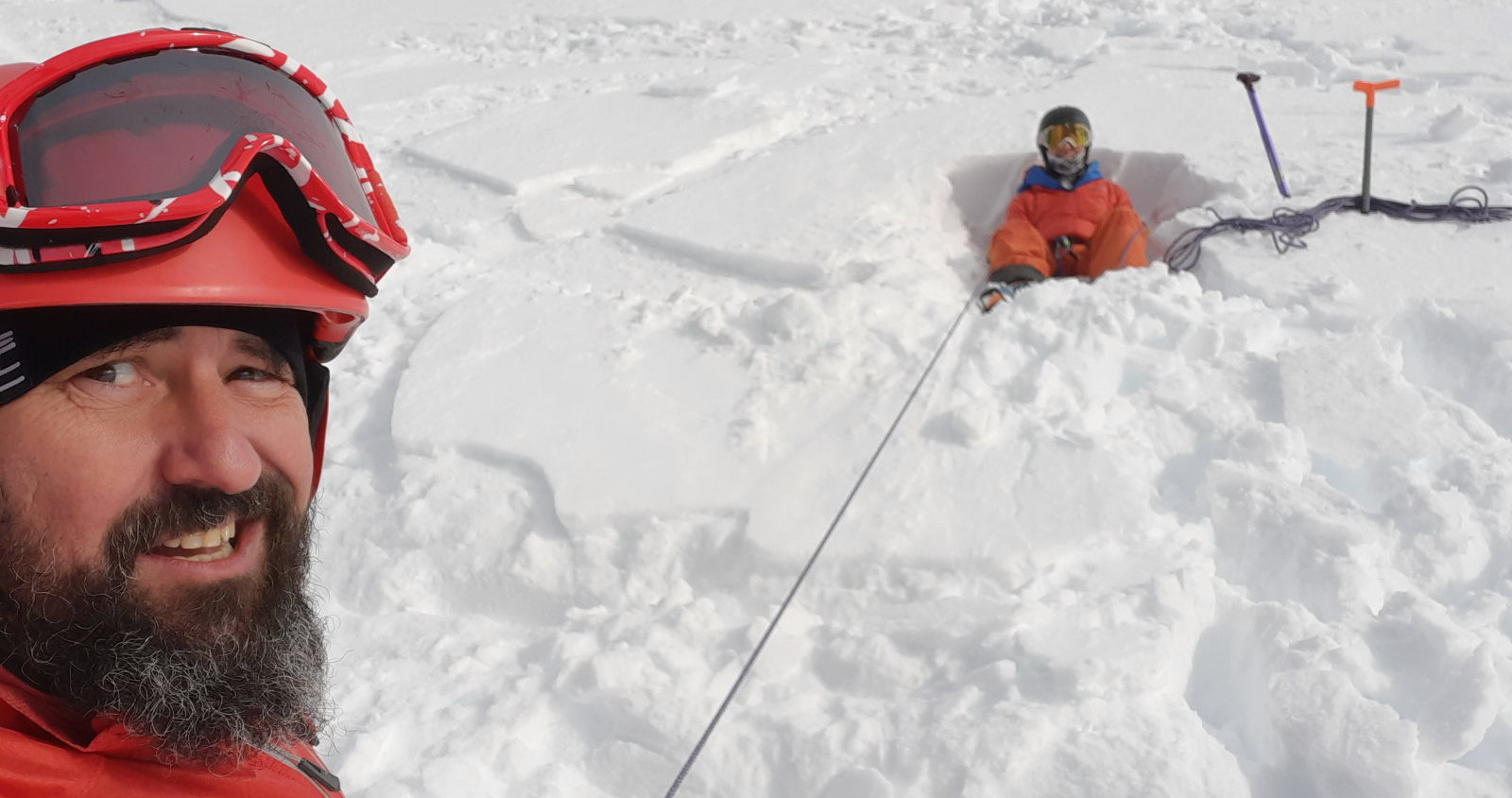 We did the following trainining and practice of other anchors:
bucket anchor ie. dig out a seat so that you can belay your partner
bucket anchor with I ie. bucket anchor with I ski anchor between legs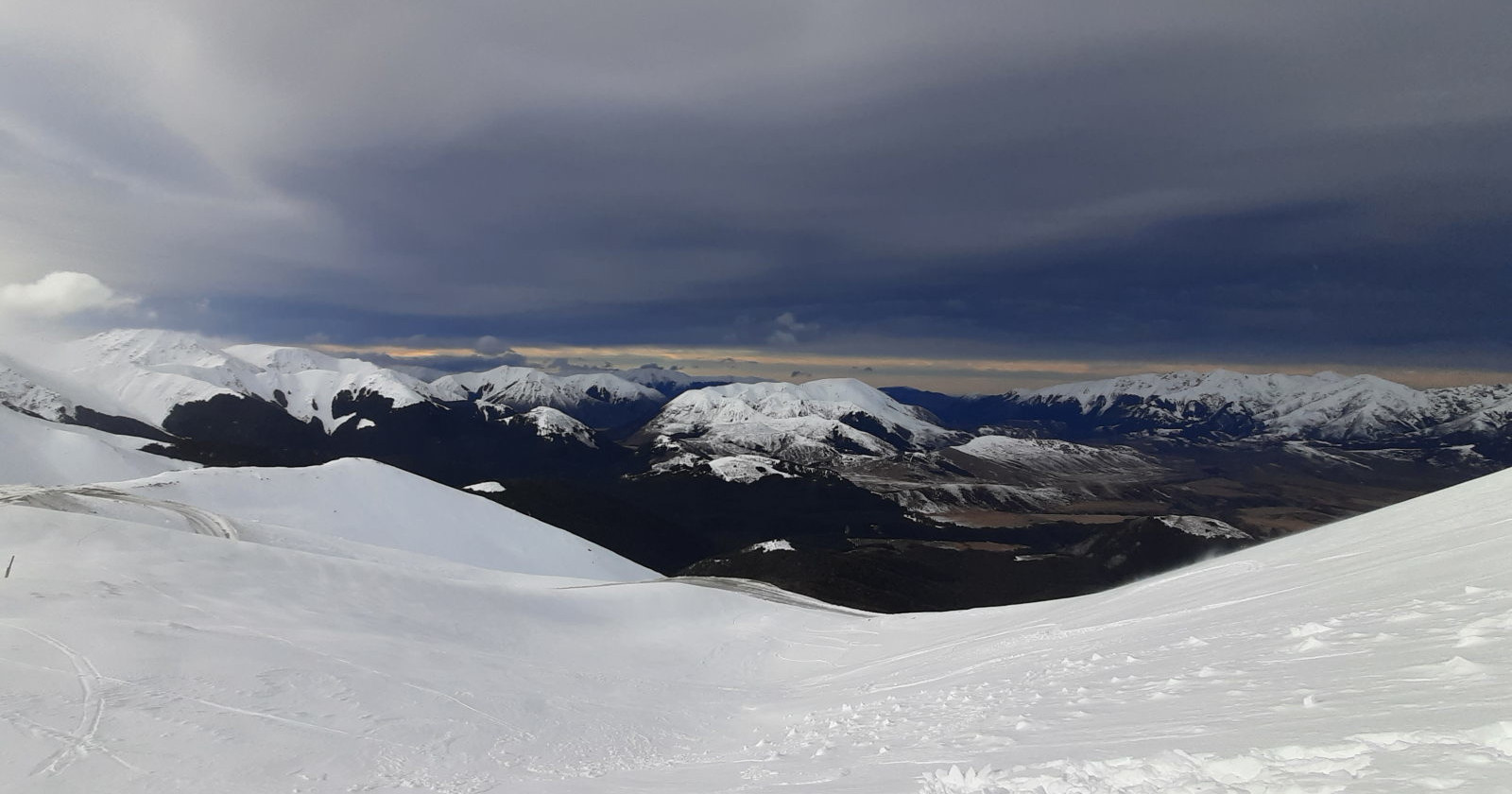 After the anchors Anna showed us also an example of 3:1 mechanical advantage system that can be used with anchors for hauling during rescues.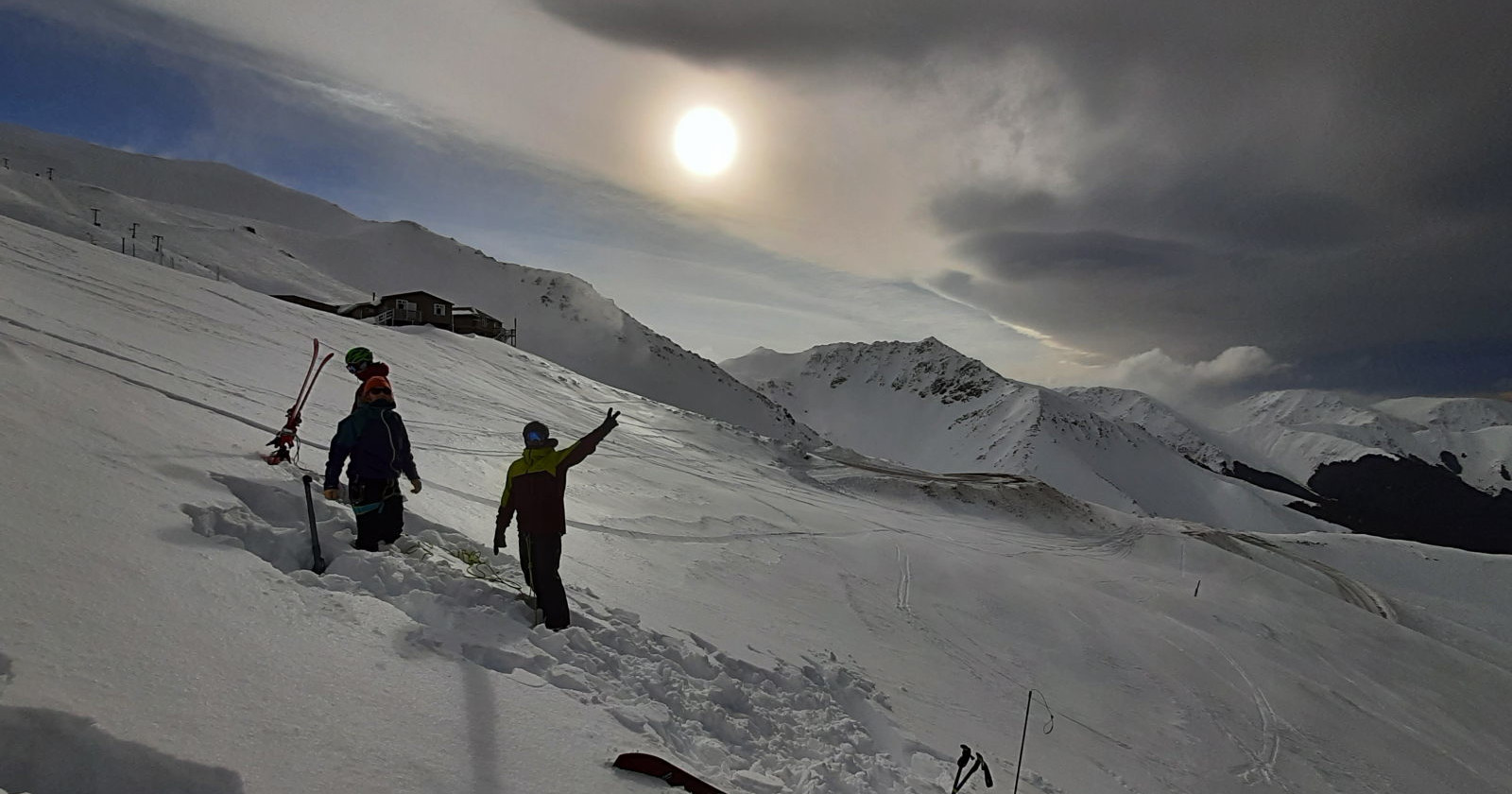 Last bit of the training was a rescue scenario where we had to find and recover two burried transceivers.
Luke was a group leader and Abby, Fabio and myself were doing the search, recovery and first aid.
I managed to panic almost immediately, because my thick leather Kinco gloves made me really clunky. I took them off, but then carried them around and threw them away at one point so that I can help with the rescue. Not ideal. Great gloves for rope tows, but not so much for ski mountaineering.
We successfully found the two transceivers and debriefed the scenario afterwards.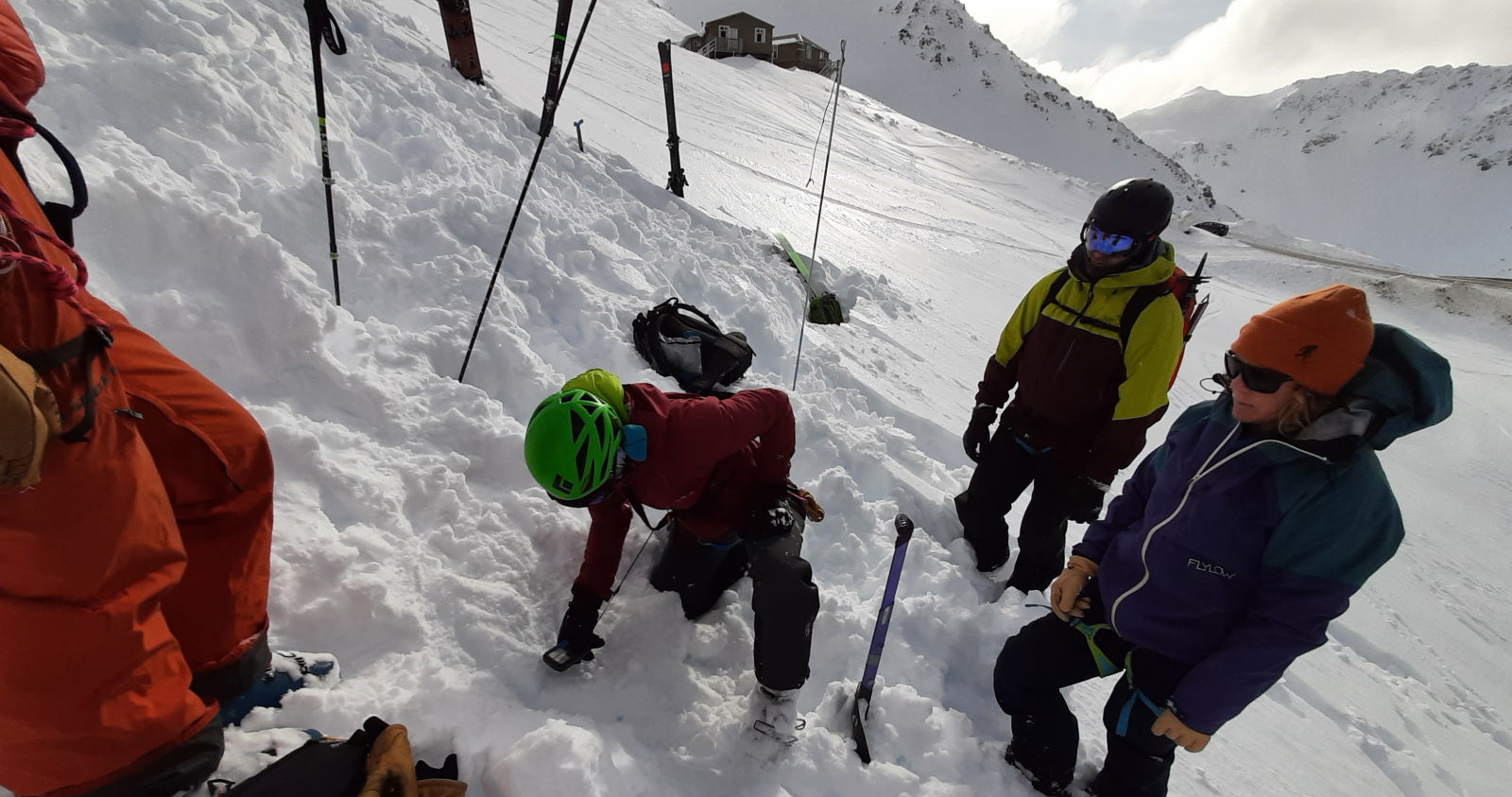 We headed to the day lodge for the final debrief and the course closure where we discussed our key take outs and learnings from the course.
We went back to Christchurch at around 3pm after spending two splendid days in the mountains.
Key Takeouts
Snow pit tests provide great insights about snow pack and definitely helped me to calm down once I learned what the snow pack conditions are.
Courses are great for testing your gear to know what works, what does not, what to take again and what to replace or not take at all next time.
Do more of rescue scenario practice to move fast slowly eg. do a quick avalanche transceiver search practice after doing a group check.
Awareness of progress and calling "the summit" early instead of pushing yourself and creating greater risk is a great skill to have.
Use low angles eg. around 10 degrees to find your way to skin up the mountains so that you can sustain climbing for the whole day.