For the first time I heard about the Tour Aotearoa (TA) when I bought myself a Kennett Brothers book about New Zealand cycle trails at some point back in 2018. At that point in time event like TA was something I would never consider to do so instead I kept looking at the local cycle trails only picking up potential ones to do.
I got reminded of TA in Janury 2019 again. This time a 3000 kilometres long bike journey from Cape Reinga to Bluff suddendly felt like something I should be doing.
When 2020 tour entries opened on 31 January 2019 I knew I want to do this. I signed up on February 5th 2019 with aim to start on February 23rd 2020 from Cape Reinga.
---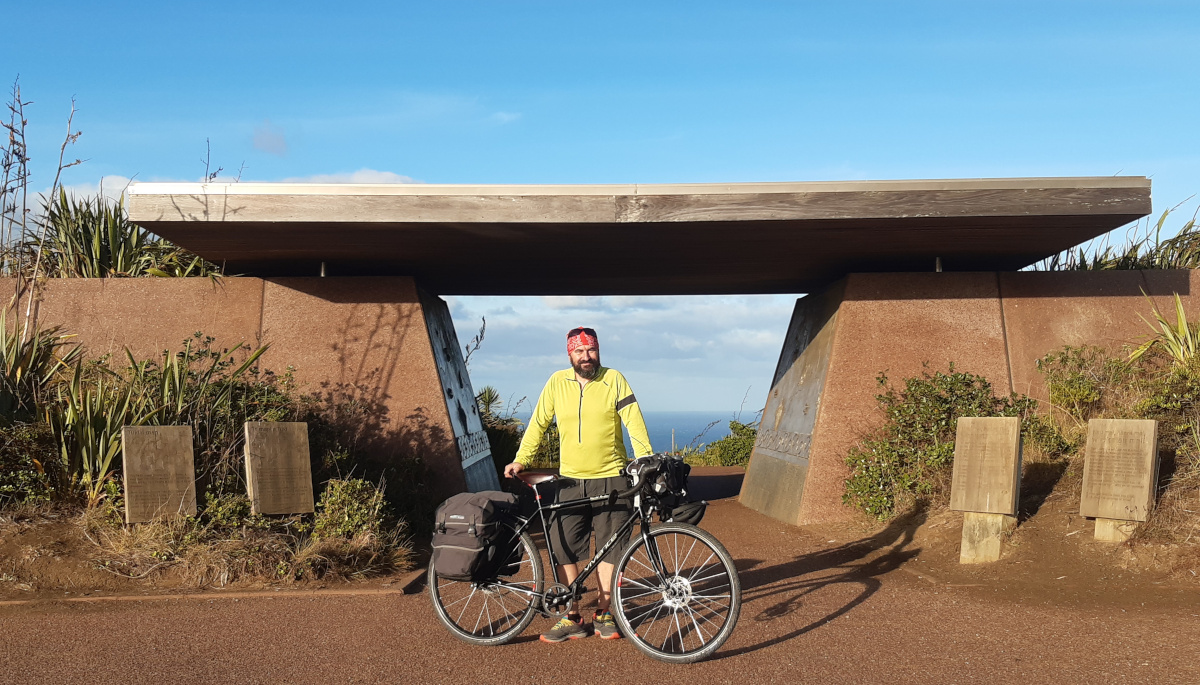 My First Bike Tour
I didn't know anything about long distance touring. Until then I only did couple of over nighters and that was all.
I decided and kept doing 100kms per week through the 2019 and did quite a few big rides so I knew I can do 100kms a day without any issue, but I didn't know if I can sustain doing so for four weeks in a row.
It is not about the first, but the last 500kms.
I have done a few solo 12 hours bike races so I know how important it is to pace yourself.
My strategy for the tour was to start easy and try to not injure myself early on and ideally to stay healthy and undamaged during the whole tour.
First three days on the tour were hard. I tried to make everything possible to not get chaffed or make any similar mistake that would make the riding more painful. Even though my body hurt I did not sustained any injuries and that was a great result.
After the first week I started feeling better. Days were hard as, but my body started to harden up a bit so I was knackered and hungry, but reasonably happy and without any injuries.
Two weeks into the tour I started really enjoying the new lifestyle, the freedom it brings and the overall simplicity of it.
As I was pedaling through the country I meditated a lot about the life, the universe and everything.
The end of the journey through the North Island in Wellington was sudden, but inevitable and a sense of sadness flew through my mind, because I knew that I am half way through and the life on the tour that I was living is going to be over eventually.
Crossing the strait over night put those thoughts away and I looked forward riding the South Island.
The whole South Island was just pure enjoyment of the touring lifestyle and its daily routine.
The only sad point came in Haast where I realized that soon it'll be all over.
I stopped for a minute in front of the last hill just before the Stirling Point and whole lot of emotions gone through my head and body, I accepted that the joyurney has come to its end, pedal over the hill and sweeped from side to side to make the road slightly longer before I touched that post sign and got of my bike at the end of my Tour Aotearoa adventure.
---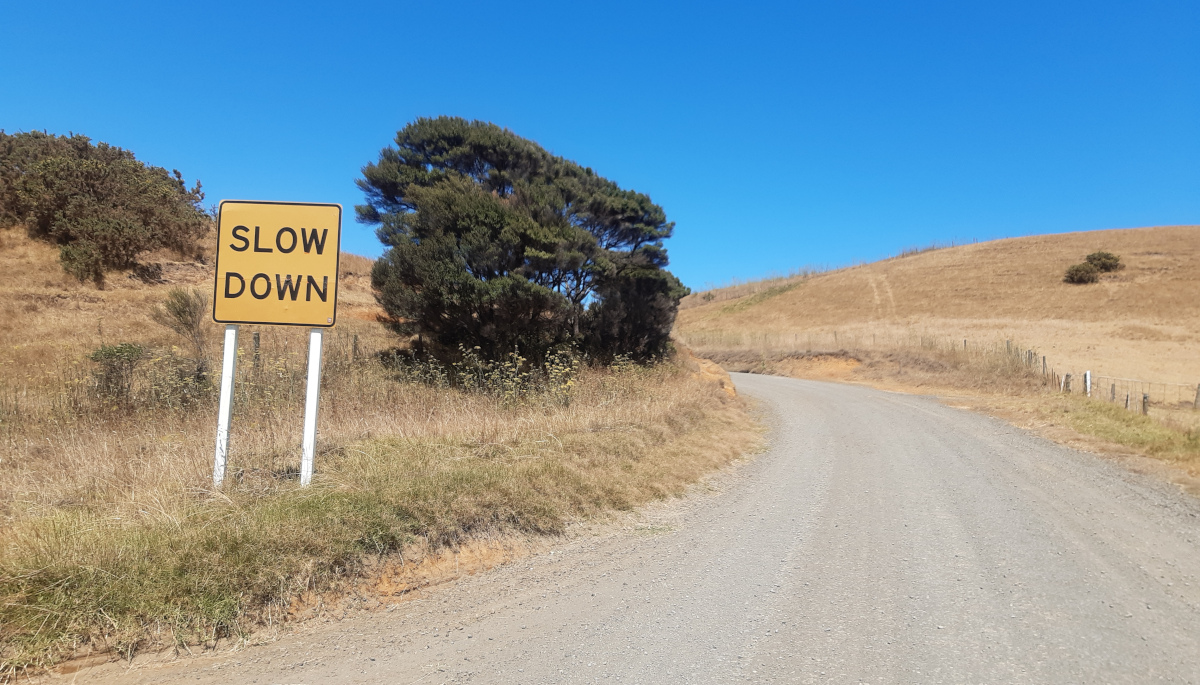 Zen of Bicycle Touring
All reasons and principles come from emptiness.
I thought about a lot of things as I rode through the country. As one does, because there is not much else to do when you ride. Keep an eye on the road. Stay consciousness. Meditate about something. Sing or whistle. Laugh. Cry. Talk to other humans as opportunities arise.
All of the previous happens as you burn a lot of energy and your brain is releasing endorphins in response to pain that you body is going through which also causes brain to release dopamine so in effect the more your body reacts to pain the happier you are thanks to the chemicals produced somewhere inside your skull.
I meditated a lot about my bike setup and the gear I was carrying and refined the list in my head. I was glad that I went through it before the tour after doing a test ride and got rid of a lot of gear that I thought I would need but the test ride showed me that I had way too much on me so I ended up leaving a few kilograms of stuff behind because it didn't ended up in the essentials list only. I still had some items that I could have got rid of but didn't but their overall weigth was not considerable so it didn't worry it too much.
I meditated a lot about the life, the universe and everything. About friends that we have and friends that we have lost. About what is and is not important in life. About priorities and goals. About creating the future through consciousnessly living through the present whilst providing oneself a feedback loop from the past. Mindset and reframing and their effects on life and (re)forming of memories.
I meditated a lot about the touring lifestyle. How its simplicity provides richness at the same time. Days go by in almost uniform way and yet every day is rich on new and unique memories and different in so many ways.
---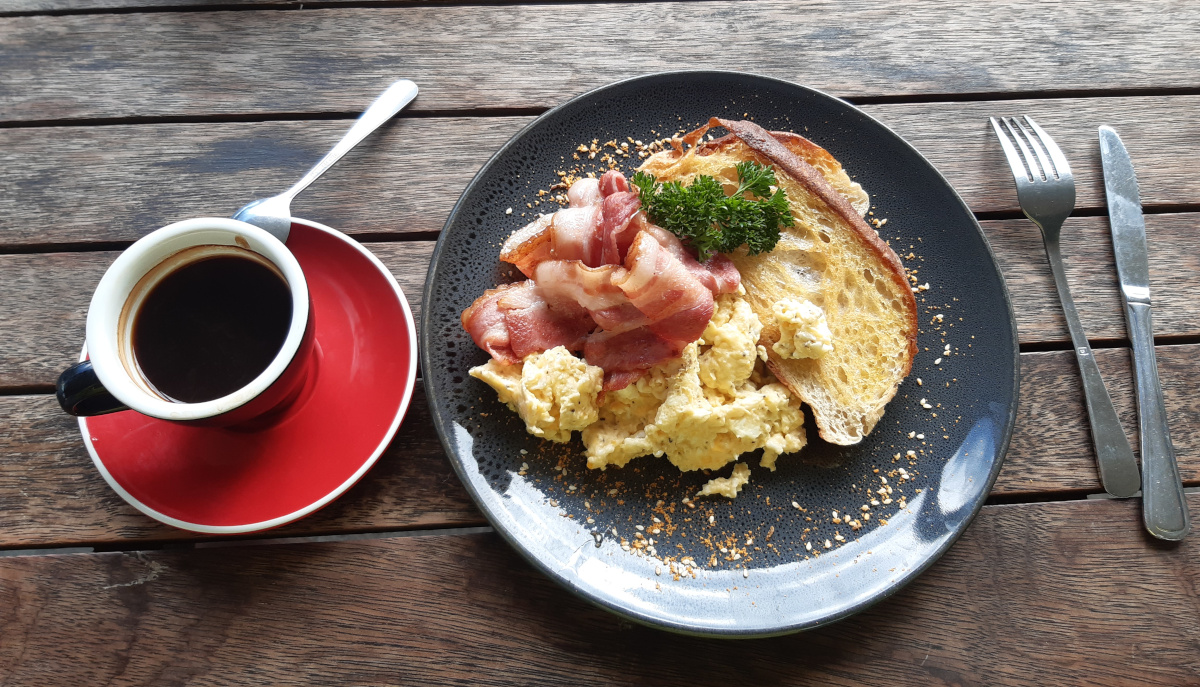 Eat, Drink, Ride, Sleep
Days on tour can be simplified and described with only these four words. I kind of knew that I won't have time for much else on the tour, but when you have not done anything like this before it seems unimaginable to only do four things a day and nothing else. No time to sit down and read a book, spent time on a phone/computer, etc. Very hard to imagine. And yet, when you are knackered after the whole day of riding sometimes all you really want is to force yourself to prepare some food and eat up before you crash into sleeping bag and have a nice 10 hour sleep to give the body a bit of sleep time to recover from the day of riding and get ready for another day of riding.
Eat
I averaged somewhere around 5000 calories a day on the tour. I usually had my first breakfast whilst I was packing up for the day. Coffee, pita, cheese, salami and chocolate usually. Then I had second breakfast after I've done first 20/30 kilometres for the day. By this time cafes and shops were opened so second breakfast was usually in a cafe or diary. I kept myself fed as soon as I was hungry through the day. Sometimes by stopping for a coffee, sausage roll/pie lunch or late lunch. Sometimes just stopping at diaries for quick refueling. After the day of riding I had dinner. I had always on me pita, cheese, salami and chocolate for when I was somewhere in the bush, or could not get any other food, or I had burger, fish&chips, pad thai, subway, etc. depending on what was around where I was staying that day.
Drink
I usually started the day with instant coffee first thing in the morning. Then I usually had a long black with my second breakfast. I made sure that I had always at least 1.5l of water in my 4l watter bag and I kept my two 600ml full. One usually had a effervescent tablet in it. I liked to buy Powerade and either drink them straight away or fill up my water bottle with it. When not staying in tent and supermarket was around I bought myself Kombucha and had that for dinner/morning. When I knew I won't have be able to get hot water for coffee for the first thing in the morning I carried a can of Redbull on me. Almost at all times I had minimum one can of Heineken 0% on me just in case. I drank 0% beer with my dinner to finish the day off. When going to bush and I didn't know how much water I need to carry I usually had plenty of water in the 4l water bag, few cans of 0% beer and a can or two of Redbull. I'd rather carried more water than I needed than risk a chance of running out of water.
Ride
Sometimes you need to slow down to go further faster.
Warm up, eat and drink and ride. Then eat and drink. Then ride some more. Then drink and eat some more. Then ride some more. Then eat and drink. Then sleep. And repeat.
Sleep
Sleep means recovery. Sleeping a lot means to recover a lot.
---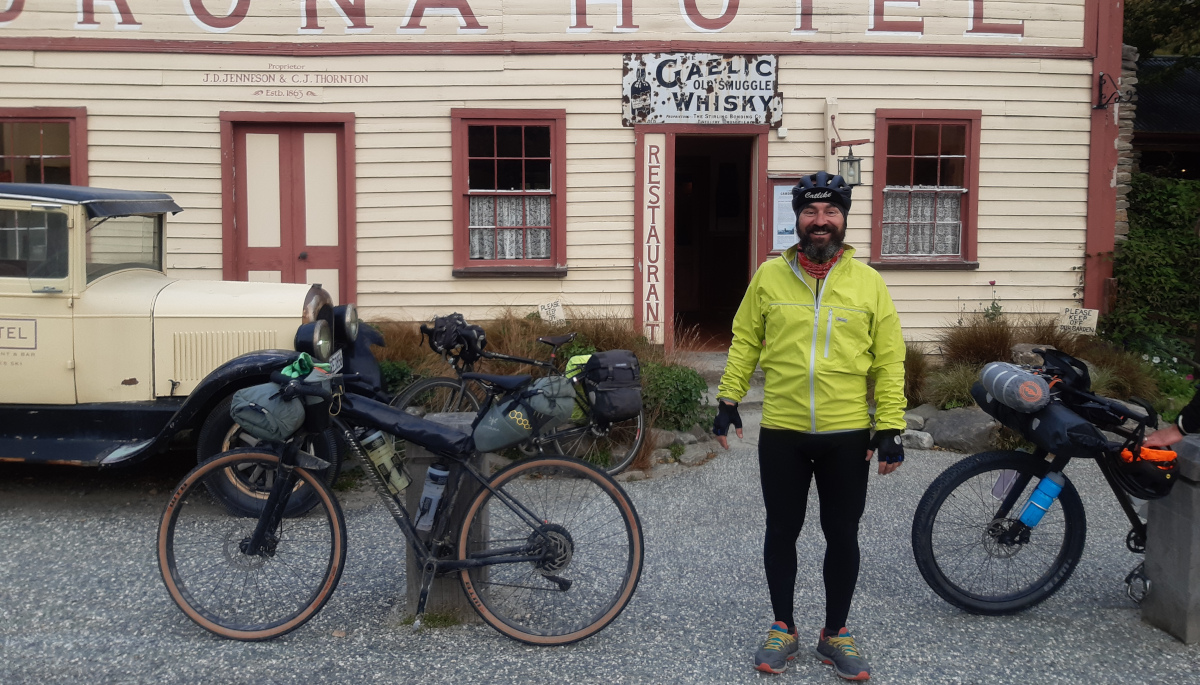 Healthy, Happy, Humble, Safe
Stay Healthy
Cream up. Pain goes away after a day. Pain moves around the body.
Sometimes you need to slow down to go further faster.
Health of my bike is just as important as mine.
Lick salt like a deer to avoid cramps.
Bike setup by a proffessional to help me to stay healthy.
Stay Happy
You have two options. To stay miserable, or to stay happy. Pick one.
Stay Humble
Focus on today. Do not think about the future. Stay focused on present.
Stay Safe
Visibility is crutial for safety on your bike.
Rear mirror is a game changer.